Welcome to the April edition of our Luwero Newsletter
The Kijjambu Family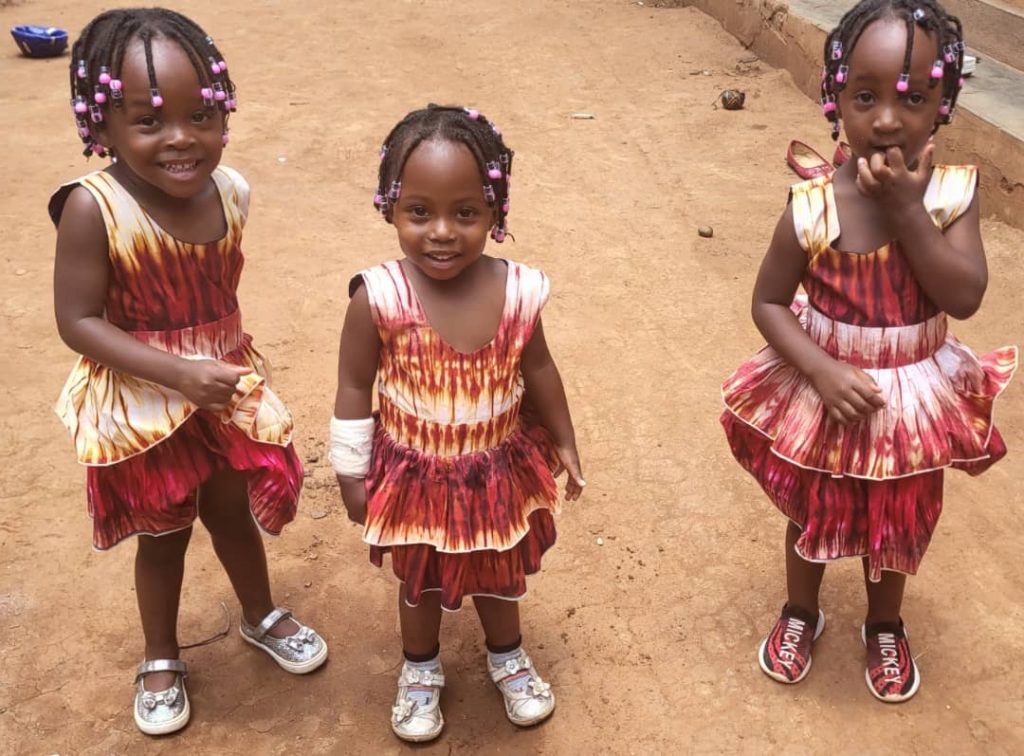 All are well. Peggy, the youngest of the triplets, unfortunately broke her arm earlier this year and Gabriel had a recent bout of malaria. Both are recovering well.
Gabriel's uncle Daniel died recently in the USA. Following a service in Seattle, Daniel's body was flown to Kampala for a family service and interment. Some 5,000 people attended the service. Daniel was well known across the community. It was he and his wife Margaret who brought up Gabriel. We extend our condolences to Gabriel.
Church
The church continues to grow, evangelising and reaching out into the community with the gospel. The Pastor and Church Leader's conference is scheduled for 15th to 20th May. This year's theme is 'What is wrong in the world?' Two speakers from Scotland are planning to attend the conference. Our third planned speaker, from the USA, unfortunately has some health issues which are preventing him from travelling to Uganda. A children's club will be run in parallel with the conference. The next annual Youth Camp is planned to take place in September.
Farm
Gabriel has identified a piece of land extending to 214 acres as a potential site to purchase for farming purposes. At the moment negotiations are under way with the land owner and a due diligence report is being prepared for the Board by an agriculturalist who is independently auditing the site. Guidance is required for what could be a major investment. The site is approximately 20 miles from our present compound. Climate change in recent years has meant smaller harvests. Beans are currently the main crop being grown on our existing site where some land is being used for farming.
Schools
Post-covid the Ugandan government introduced a new curriculum under which schools are required to offer courses in practical skills. At Luwero the secondary school has chosen to offer welding, tailoring, hair dressing, agriculture, baking, bricklaying, carpentry and computing studies. To achieve these curriculum requirements the school will invest in a 8KVA welding generator, sewing machines, hair dressing equipment, tools for construction work. Our present school pick-up in undergoing repairs. The Board, in conjunction with our German partners, is looking at ways of supporting these initiatives with Gabriel. Servicing both the primary and secondary schools with water and electricity with the introduction of new water storage facilities and solar power installations are part of the work it is hoped will be carried out this year.

A new gate has been constructed at the entrance to the girls compound at the secondary school. The side doors and windows have still to be fixed.
International Christian College Uganda (ICCU)
We are currently in discussions with OPAL (Overseas Publishing and Literature) Trust for the supply of study packs for students and the development of a college library for ICCU at Luwero.The partnership with OPAL Trust has developed over the past 10 years. The Trust has been generous in donating to use many Bibles and Christian books to Luwero including the publication of the Luganda version of Knowing and Doing by John McQuoid.
---
For more information and prayer points, please sign up for our newsletter. (Subscribe to our mailing list)