Welcome to the October edition of our Luwero Newsletter.  The Projects, and indeed all of Uganda, continue to be impacted by the effects of COVID-19.  However, folk at Luwero and Kiryanyonza are continuing to try to live as normally as possible and ask that we continue praying for them.
The Kijjambus
On 10th September the Kijjambu family doubled in size when Deborah gave birth to girl triplets.  All three babies were born healthy, although their birth weights were understandably light (between 1.7 and 2.5 kilos).  After a couple of weeks being cared for in hospital, Deborah and all three girls were discharged to return home.  The names of the babies are Gabriella Adams Kijjambu, Peggy Bayton Kijjambu and Debbie Phillips Kijjambu.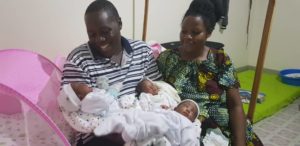 There is no doubt that it will be a busy house as the girls make their presence felt.
Please remember Gabriel, Deborah, Priscilla and the babies in your prayers as they adjust to family life.  
COVID-19
Uganda continues to be in lockdown.  At the time of writing reported cases of COVID-19 were approximately 9,500 with 85 deaths.  It is believed that the number of reported cases is lower than the actual number of cases, due to limited testing facilities and reporting systems.  Since August the number of daily cases has increased substantially.
Entebbe airport re-opened for business on 1st October.  The curfew that was imposed between 9.00 pm and 6.00 am still applies across the country.  Gatherings of more than five people are prohibited and everyone over the age of 6 must wear a facemask in public.  Some relaxation of shops reopening and travel restrictions has taken place.
Funds continue to be sent to Gabriel to enable relief to be given to staff and pupils at the projects as well as the needs of local people with whom Gabriel has contact. We are indebted to those who continue to support the work at Luwero both prayerfully and practically.
School News
The Ugandan government has allowed schools to open for pupils in P7, S4, and S6 as long as they observe the Corona precautions.  All the pupils will be boarding. The reopening of schools on a more general basis is unlikely to happen until January 2021.  This means that the schools at Luwero will remain closed for most pupils for the foreseeable future.
The pictures below show walls being constructed to prevent members of the public from entering the Project schools easily.  This was done to comply with part of the government's new Standard Operating Procedures (SOPs).  An inspection was conducted in the Project schools to verify that the SOPs had been put in place and certificates of compliance were granted to operate as a boarding school until further notice.  A lot has been achieved in a short time, but a lot of challenges remain.  The pupils have lost motivation in studying during this situation, the teachers had gone into other businesses since the lockdown, and the running costs of managing small numbers of pupils is relatively expensive.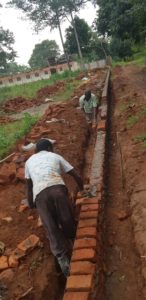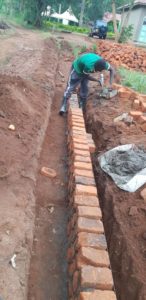 2021 Calendars
L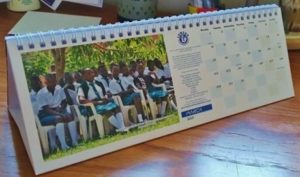 uwero calendars for 2021 are now available for purchase.  Prices are the same as last year – small desk calendars £5.00 and larger A4-size wall calendars £9.00. Copies may be ordered by email (mailto:[email protected]m), our website, by post or in some cases your local church representative.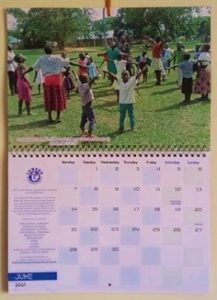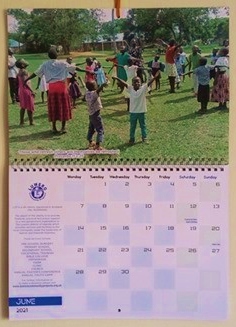 ​
Knowing and Doing
The book Knowing and Doing by John McQuoid has been translated into Luganda.  The book has been translated into almost 50 languages and has sold almost 1 million copies worldwide.  The Luganda edition will be the latest version of this valuable Christian resource and we anticipate ordering 2,000 copies.  The translation work had been undertaken by a small team of people at Luwero and has been largely a LCP project.
'Gabriel's Favourite Hymns'
Copies of Gabriel's CD, 'Gabriel's Favourite Hymns', priced £8.00 per copy, are also available and may be ordered in the same way as calendars.

Prayer Points
Please pray for all at the projects, and indeed further afield in Uganda, as they continue to cope with the effects of COVID-19 and the negative impact it is having on their lives.  Please also pray for those "finalist" pupils who have returned to school and are trying to concentrate on their studies whilst coping with a very different "normal".